National Orphan Day 2017
Happy fall to everyone in our OFA Family! Kids are back to complaining about homework, your yard debris bins are filling up with leaves, and Thanksgiving turkeys will soon need to be purchased. However, at OFA we are celebrating the Autumn season by giving special attention to this year's National Orphan Day, potentially soon to become International Orphan Day.
Monday, November 13th will mark this year's National Orphan Day when activists working to help people with AIDS and children who have been orphaned will make an appeal directly to the United Nations to officially observe the second Monday of every November as World Orphan Day. We rejoice in those within the OFA Family who have adopted children from DRC and who loved those children fiercely enough to bring them home.
We will be making a special appeal this year for funding to assist our ongoing programs and operations within DRC. While we may never have originally envisioned OFA bringing hope to children and families for 17 years, here we are and continue to be so thankful for all of you who have continued to make this possible. So keep an eye out on Monday the 13th and consider donating to OFA as we strive to bring hope to the orphaned children of the DRC.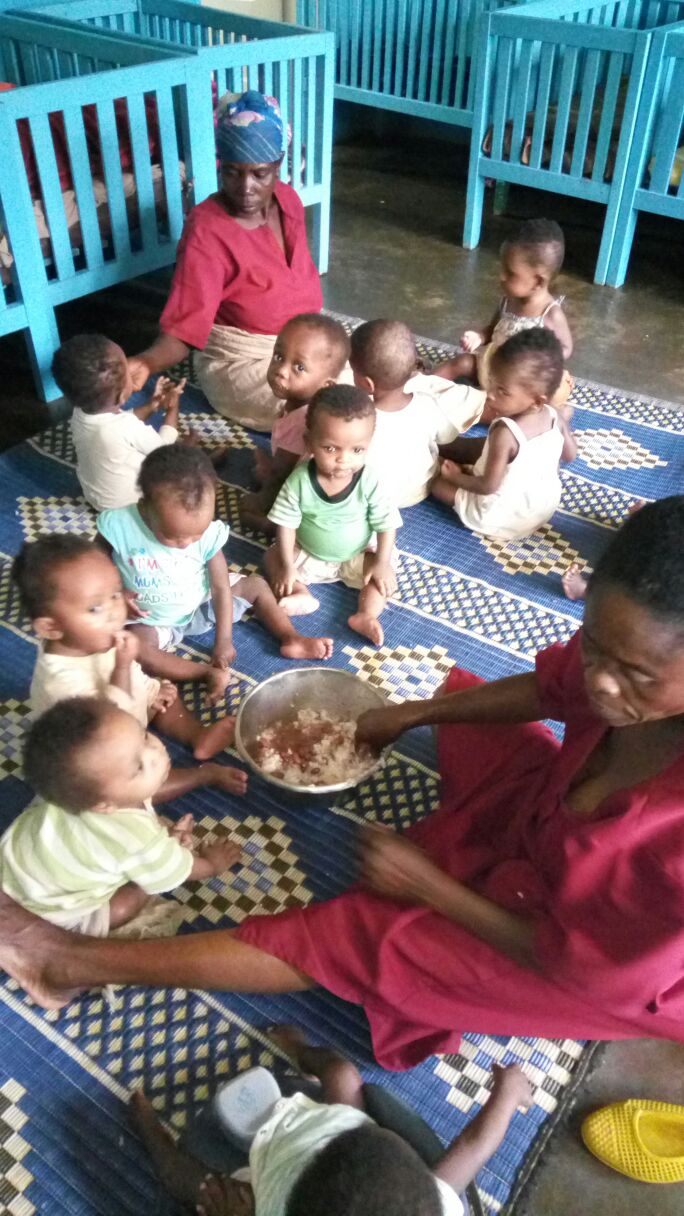 A New School Year at Salisa Bana
Just like here at home, the 2017-18 school year has begun in DRC! Our students have returned and in greater numbers than ever before. This year we have just over 300 K-8th grade students attending classes at Salisa Bana with another contingent of high schoolers enrolled for evening classes. We are so thankful for them and excited that these students from the surrounding community are able to receive an education.
The well continues to pump freshwater. It provides potable water for all of the needs of the school as well as for members of the community. Some of these individuals come from as far as 10 miles away to fulfill this need. This well is one of the reasons for the increase in our student body this year.
To accommodate this increase in students we received an incredibly generous donation for 80 new desks as well as another for a teacher's office (both pictured below) to give our teachers work and meeting space. These will help our student's to engage in greater learning as they continue to grow into the future leaders of the DRC.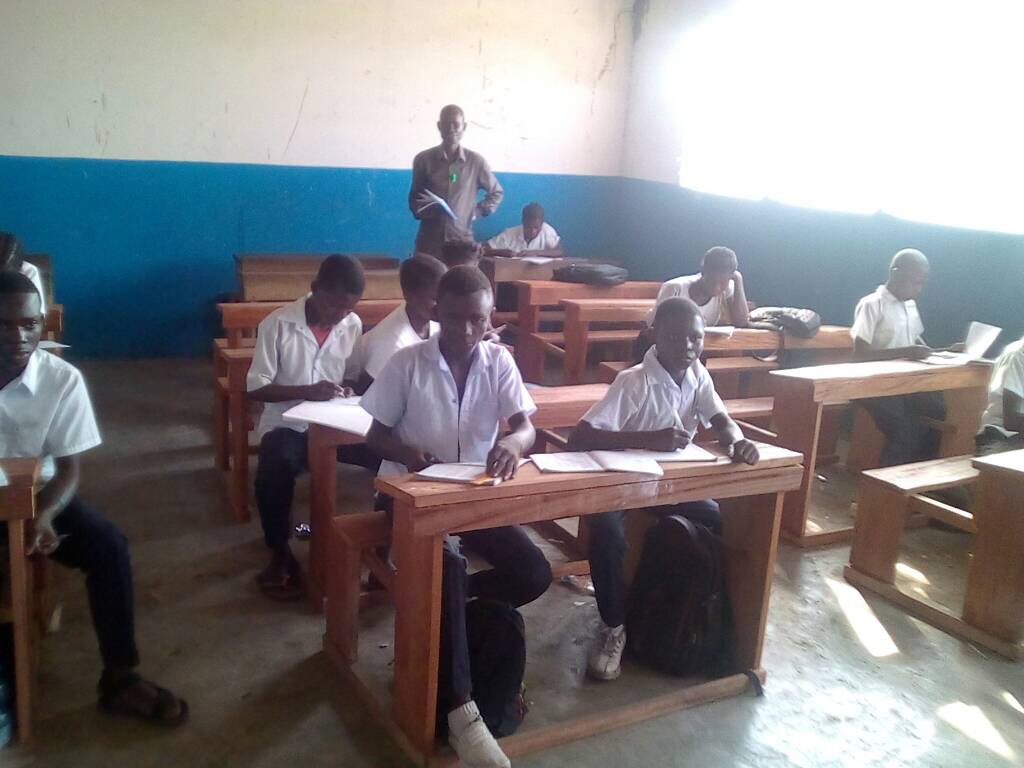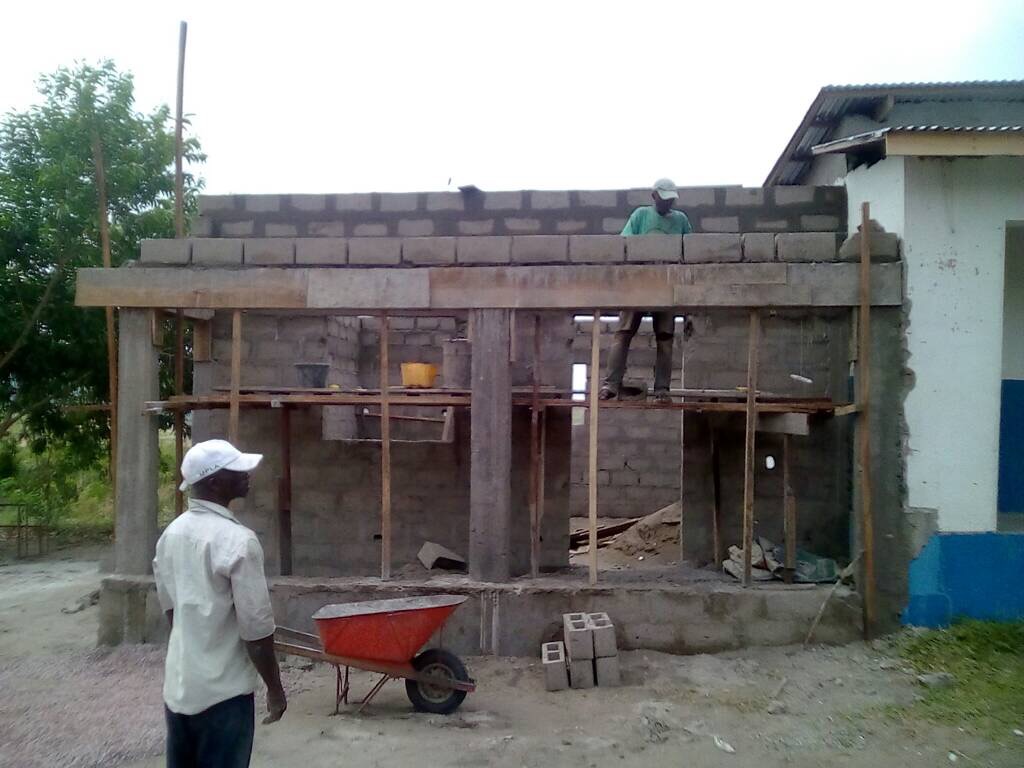 However, with increased demand comes increased need for things like daily expenses. Due to the greater number of students this year, we have not been able to provide the once daily meal that our students have become accustomed to. For many of these children that was the one consistent meal that they received and as many of us can attest to, a hungry child does not function well in a learning environment. So right now we must appeal to you, our OFA Family, for continued support in order to provide the necessary nourishment for our students. If you would like to make a one time or monthly contribution to the needs of Salisa Bana School, please visit our donation page HERE and select Salisa Bana under fund. Your contributions, prayers, and actions are so appreciated.
Big News Coming from OFA
Stay tuned in the coming months as OFA is undergoing a few transitions that you will want to hear about.