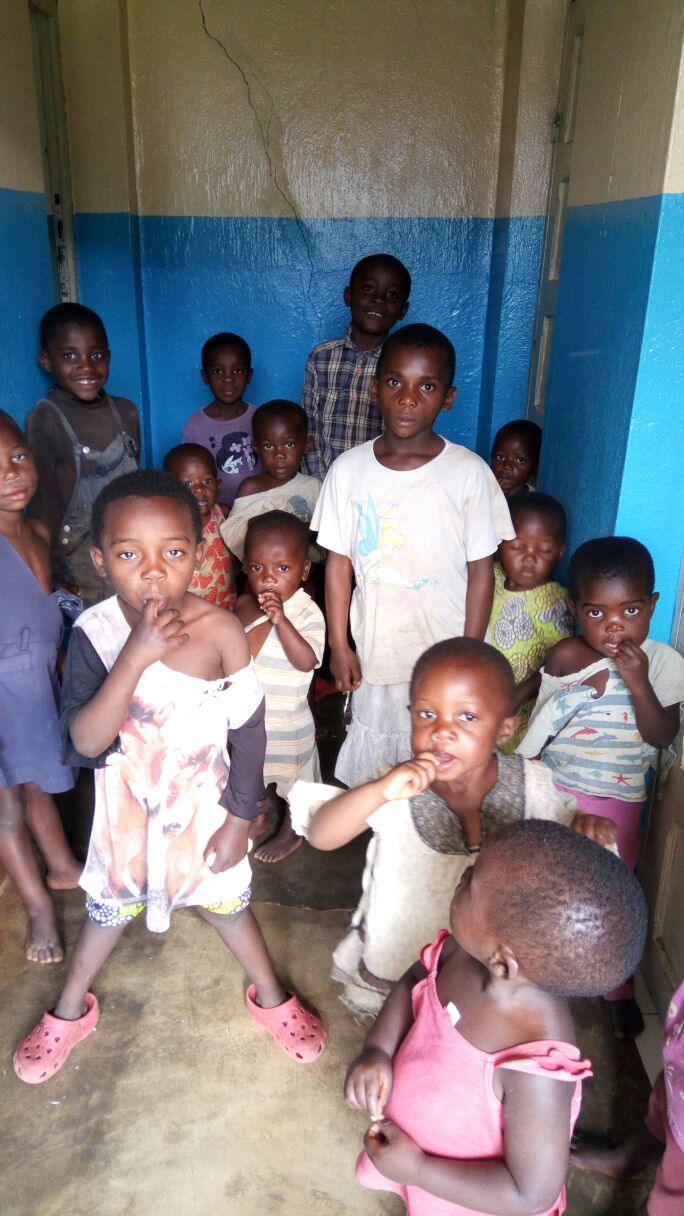 As one year comes to a close we look to the next with hope and belief this will be better than the last.
Continued Progress at Salisa Bana School
The dream of clean water continues to move forward at Salisa Bana School. With the well project now at about 70% completion, the end is in sight. The water catchment system has been repaired and is now functional, the well itself has been drilled, and the water has been tested and deemed clean and fit for consumption. The tower is being welded together and two cisterns for water storage have been purchased and delivered to the school. All that awaits now is for the pump to be delivered and installed along with the solar panels that will power the pump and bring consistently clean water to the children and staff of the school as well as the grateful surrounding community.
At OFA we believe that clean water is a right that every human deserves and we are so happy that we have been able to have a hand in providing that to a region that has such great need. Unfortunately, children cannot live on water alone. There are still great needs at the school, most notably money for food. Each day the children are fed a meal of rice and beans and for many of them, this may be the only meal they receive in a day. It costs about $150 per school year to feed each child, multiply that by 237 students and the school needs $35,550 to make sure students can focus on their education instead of on their hunger. As the school continues to grow so too do its expenses. Each year Salisa Bana has increased its impact and we hope that it will continue to do that for many years into the future.
Please consider supporting education in DR Congo to give these children the chance to pursue a better life and finally realize their full potential for themselves and their country. If you would like to support this project, or any other OFA program, then please visit our donate page HERE or email dsmith@ourfamilyinafrica.org to find out how to get involved.
A Deep Look into the History of Kaziba and the Surrounding Area
There are so many reasons why The Democratic Republic of Congo is still the poorest country in the world. However, until you really get a chance to experience that poverty through the eyes of someone who not only lives in it every day, but is doing their utmost to change it, you really cannot get a full picture of the problem. VICELAND recently released their movie Merci Congo and for a limited time you can watch it for free HERE on YouTube.
The documentary focuses on the history of the area surrounding our Kaziba Orphanage and paints a vivid picture of the violence and destruction that has brought so many orphans to our doors. We do need to warn you that the topics discussed may make you uncomfortable and you may never look at your cell phone the same way again. The documentary aims to make us all more responsible consumers and take a personal interest in where and how the materials are sourced that make the things that we depend on every day. Please watch, discuss, and contemplate how each of us can take a greater interest in the way we affect both those near and far from us on a daily basis.
Care and Education amongst Political Unrest at FIDES Orphanage and School
Recently we told you of the progress made on the new toilets at FIDES orphanage and school and are happy to report that all that is left to complete is the installation of the septic tank and sinks for handwashing. This is especially good as we have now entered the rainy season in DR Congo. These facilities will serve the 54 orphaned children who live at FIDES as well as the 200 students who attend classes daily.
Many of you may be following the violence that has marked the political process that threatens to further unhinge an already delicate society over the last few months. As FIDES is located just outside the capital of Kinshasa, this violence and uncertainty is beginning to cause problems for the school. Many parents of children who attend the school are refusing to pay the full tuition because they are worried that the semester may not be completed. Living with this fear on a daily basis is incredibly difficult and highlights the difficult situation OFA has waded into in attempting to help these children. Please keep both FIDES and the ongoing turmoil in your thoughts and prayers this holiday season. If you would like to make a year end gift towards this or any of OFA's programs, please go HERE to make a contribution.